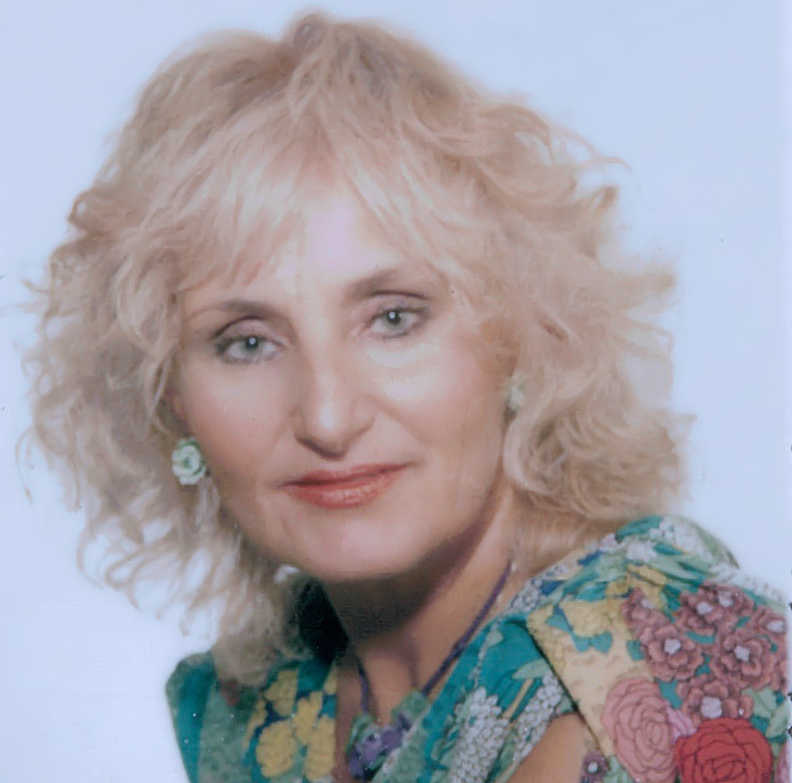 Vivienne Morris is among Australia's most accomplished Greek-Australian journalists, highly respected by her peers and celebrated by the Greek Community of Australia. She has dedicated more than 30 years of her creative life to journalism and she is rightly counted among the doyens of bi-lingual journalism. Her intellectual prowess, probing mind, strong personality, excellent knowledge of the Greek language, her work ethic and professional integrity have insured her many accolades, the highest of them being the respect of her readers. Her broad knowledge of the issues concerning the Greek community of Australia and her sensitivity to the needs of every generation of Greek Australians have transformed her to a vociferous advocate for the rights and interests of all Greek-Australians.
Vivienne enjoys, also, the enviable title of the "pioneer" of Greek-Australian female journalism, for she is the first woman journalist who managed to penetrate the male dominated Greek-Australian Media and establish herself as equal.
Vivienne's other great passion is Greek culture. She lives and breathes culture and she never apologises for that. Since her arrival to Australia she has established cultural events and activities that have promoted the Greek culture and traditions in the wider community and have enhanced the multicultural nature of our society.
She was born in Mytilene of Lesvos where she completed her High Scholl studies. She continued her studies at Melbourne University and completed with distinction a Bachelor of Arts Degree majoring in Classical Studies and Modern Greek. For her high academic achievements she was awarded the Vrahna Memorial Award for Excellence in Modern Greek.
She has taught the Greek language at all levels to native and non native Greek speakers and became the Founder and Executive Director of the Australian Hellenic Centre of Education (Open University).
Listing Vivienne's contribution to the Greek Community, in its totality, will require many volumes. It will be remiss, however, not to highlight some of her major achievements and her outstanding contributions to committees and bodies she became a member of and dedicated her time, knowledge and skills:
Committee for teaching of Ethnic Languages in Australian Schools
Founding member of Australian Greek Lyceum of Melbourne
Co- founder, president and honorary president (today) of the Australian Greek Cultural Association of Melbourne and Victoria "Pnevmatiki Estia"
Cultural director of Greek Festival of Melbourne
Founding member of the Hellenic Australian Chamber of Commerce and Industry
Committee member of the Citizens Committee for Melbourne Thessaloniki sister cities relationship
President of the Greek Australian Professionals' Association
President of the Australian Greek Cultural League
Founder and executive director of the Australian Hellenic Centre of Education (Open University)
President of the Hellenic Media Association (Oceania Region)
Founder of the Cultural Connections – realising a dream of many years to bring the Hellenic and other cultures together. 'Child' of this endeavour was a unique event "The embrace of two Cultures,"the Greek and Italian in 2005.
Curator of various exhibitions – amongst the most successful "The Golden Hands Exhibition" in the Melbourne Museum in 1992.
She is a recipient of the Hellenic Award for her contribution to Journalism. Also, in 2007 she received the Victorian Government Award for Excellence in Multicultural Affairs (in Journalism). Thankfully Vivienne remains loyal to journalism and continues to serve the Greek Community of Australia with undiminished professional integrity and responsibility. Vivienne Morris is the role model for every member of our society aspiring to a career in journalism.
Kostas Nikolopoulos, Deputy Editor-in-Chief, Greek News Paper NEOS KOSMOS
Vivienne Morris' weekly column "Open Cards" [Ανοιχτά χαρτιά], together with her multiplicity of weekly articles and special supplements in Melbourne's leading Greek newspaper, Neos Kosmos, have been informing and enlightening us about social, cultural and political issues for many years. Her journalistic dedication to serving her reading public has been outstanding. As a woman – and in a seemingly effortless way – she has taken her place in a predominantly male area, creating awe among many of us who have been watching her dynamic journey within the Greek Community.
Despite all of the above, the title 'journalist' does not adequately explain who Vivienne Morris is. As she is not one to rest on her journalistic laurels, she has also, over many years, been a central gure in the cultural life of the Greek community. Her activities are numerous and they have been duly documented. It is within this cultural milieu that our paths have crossed. Hers and mine. We are both rst-generation immigrants who studied Arts at the University of Melbourne during the seventies: a time of life-changing movements in Australian society.
Our graduation from our studies was only the beginning of a long lasting passion with literature and culture. Inevitably then, Vivienne was destined to use her considerable literary skills in becoming an author. In 2010, her publication of a handsome tome titled Portraits of Hellenes in Antipodes – Volume 1, was launched. This book included forty portraits of Greeks in Australia who have made a contribution to the development and enrichment of Australia as a multicultural nation. I had the honour of being invited to participate in the launch of Volume 1 in 2010 and I had noted then that Vivienne's narrative technique had made the book both a considerable document of social history and a pleasure to read as a literary text. It takes a skilled editor to arrange forty portraits in a way that seems like a conversation with one another. Vivienne allows the participants to speak in their own voice, while at the same time providing her own analysis of what is said by them.
It was obvious in that book that Vivienne had caught the pulse of the Greek community; its struggles, dreams and aspirations, not only for the preservation of our Greek language, culture and traditions, but equally importantly, for the shaping of our future as a signi cant group within multicultural Australia. This year, Vivienne Morris is publishing Volume 2 of Hellenes in Antipodes, having this time included many Greek-Australians of the second generation, who are building on the foundations laid by previous generations. This publishing event should be equally embraced and celebrated by a wide variety of readers. It should be read by fellow- Greeks who will see their own lives mirrored in the book. The fact that it is bilingual, ensures its inclusiveness of both Greek and English speakers. This book should equally be read and studied by Greek and also Australian historians who in recent decades have been relying on such books as an important source of their research into contemporary society. May this book travel well and expand our knowledge of what it means to be a Greek in Australia. Vivienne Morris can rest assured (though she will not) that her contribution to Greek-Australian social and cultural history has been invaluable.
Helen Nickas Writer and publisher of Greek-Australian literature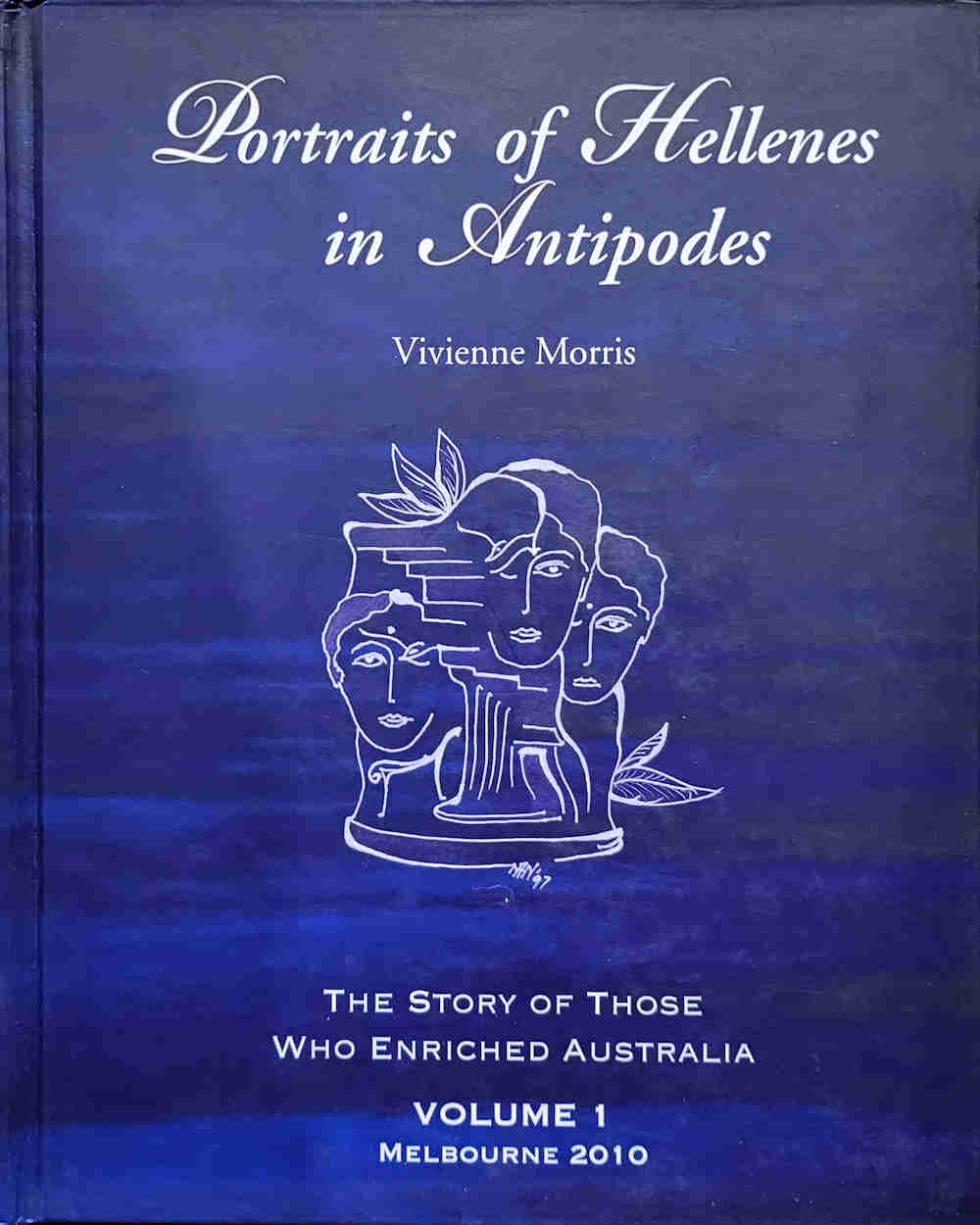 Portraits of Hellenes in Antipodes Vol I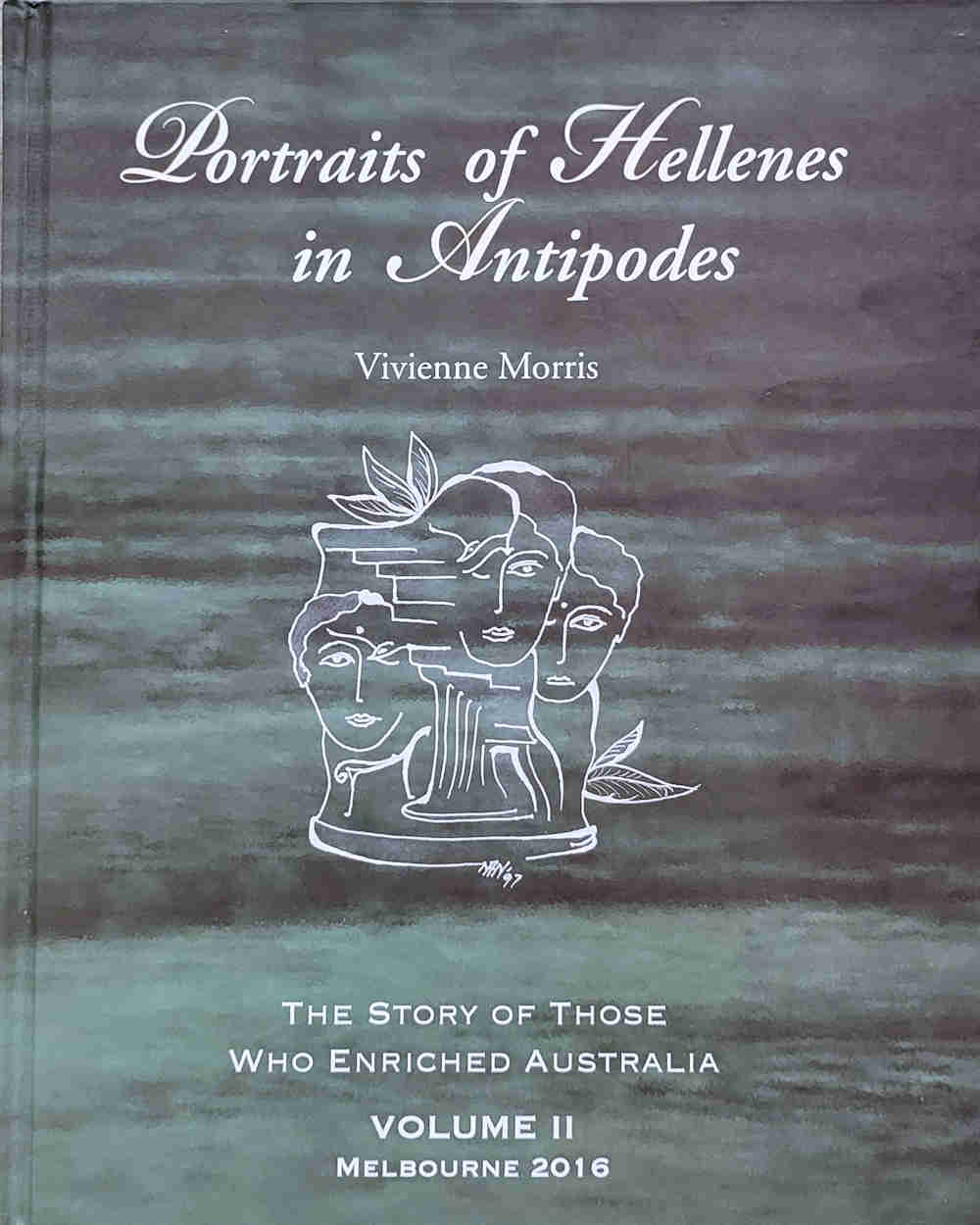 Portraits of Hellenes in Antipodes Vol II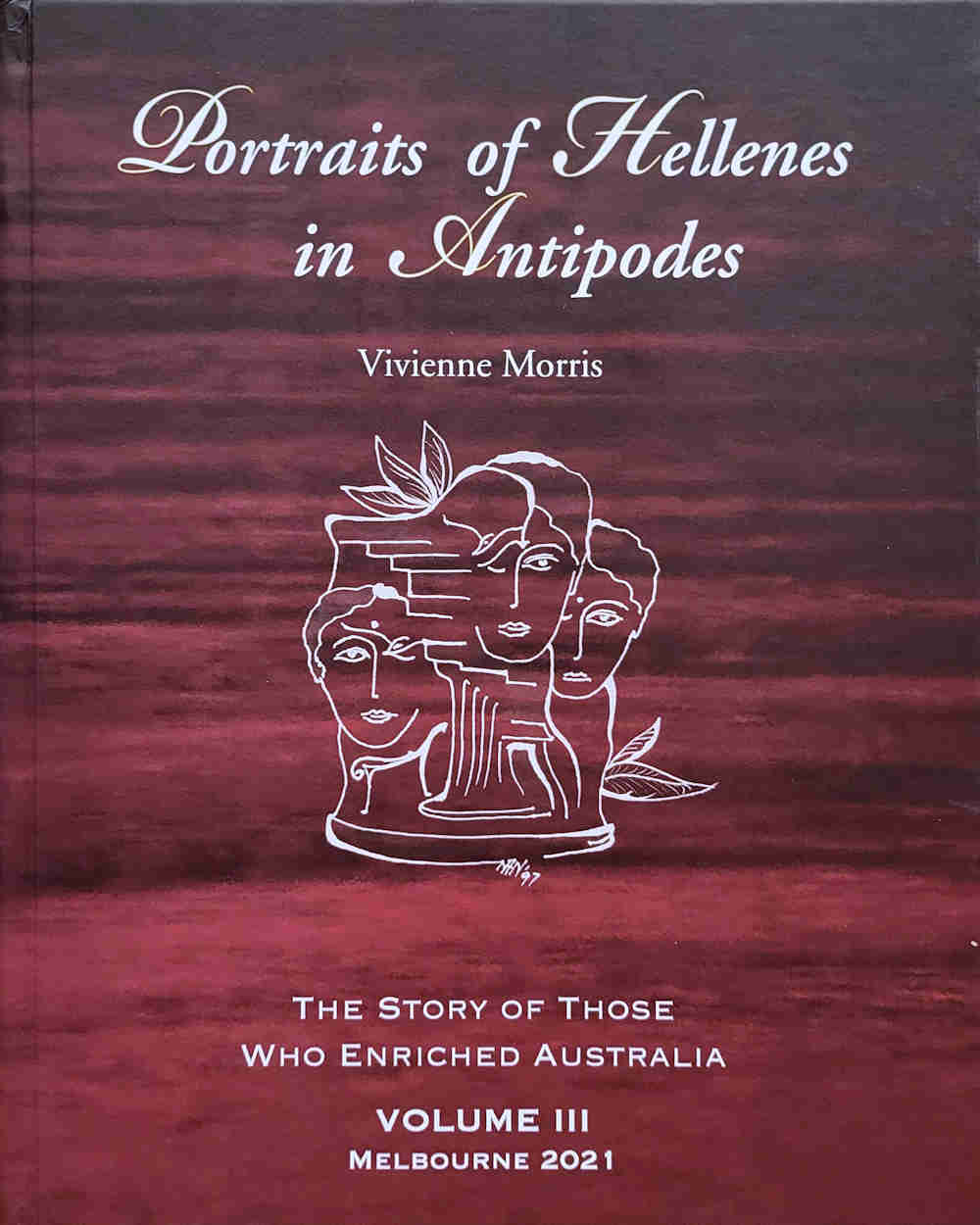 Portraits of Hellenes in Antipodes Vol III